You are currently browsing the category archive for the 'Home Wiring EMF Hazards' category.
Special 4th of July Sale: All EarthCalm Products 10% off PLUS Free US Shipping
3 days only – July 3, 4, 5
Take advantage of this special EarthCalm sale to protect your whole family from the hazards of EMF fields. Find out more on our SALE page: http://atapcreations.com/Sale.html
Check out our full line of EarthCalm products at http://atapcreations.com/EarthCalmProducts.html
Please feel free to call Hank at 828-689-5787 if you have any questions.
All the best,
Hank
15% off Combo-Paks
For one week only, through December 11, 2012, all three EarthCalm Combo-Paks will be on sale for 15% off. They will then be discontinued. Go to http://atapcreations.com for more details.
Take advantage of this sale now, before you can no longer buy the Paks! And get FREE SHIPPING on orders in the USA.
Family Pak
Combines a Home EMF Protection System with your choice of a Nova Resonator Pendant or Ankle Bracelet. Provides EMF protection for everyone in your home, plus personal protection for one person wherever they go. Save $97!
Reg. Price: $647
Special Price: $550
Healthy Home Pak
Combines a Home EMF Protection System and an Omega WiFi to give protection to everyone in your home from EMFs from your electricity and appliances and also from wireless radiation.
Save $72!
Reg. Price: $477   Special Price: $405
Ultimate Pak
Combines a Home EMF Protection System, a Nova Resonator, a Quantum Cell, and an Omega WiFi to give you ultimate protection in your home and wherever you go. Save $139!
Reg. Price: $925
Special Price: $ 786
Don't miss out on this sale–good only through December 11, 2012.
EarthCalm Home Protection System
Summer Sale thru 8/31/12
You were born to be immersed in the
Earth's protective field.
The problem is that the EMFs generated by your electricity and appliances prevent you from being grounded in the Earth's natural electromagnetic field—the field you were born to live in, the field that nurtures and heals you.
You know how good it feels to be out in nature? It's the earth's electromagnetic field you're feeling. This is what helps your body to relax and let go of tension; it's also what calms your mind. This happens because you are resonating with the Earth's field.
How does the Home EMF Protection System Work?
EarthCalm's Living Earth Technology immerses you in the Earth's electromagnetic field. Using the principle of Resonance, the EMF Protection System frees your nervous system from resonating to your home's wiring grid and appliances.
EarthCalm Home Protection System
Summer Sale thru 8/31/12
Reg Price: $298
Sale Price: $268
(Thru August 31, 2012)
http://atapcreations.com/EarthCalmProducts.html for more information.
EarthCalm Photon Band
New! The Photon Band is an auxiliary product, designed to boost the strength of the Home EMF Protection System and the Nova Resonator to provide enhanced over-all EMF protection. Designed for those who are electrosensitive or are facing health challenges–or those who simply want the maximum EMF protection possible.
Summer Sale thru 8/31/12
Reg. Price: $129
Sale Price: $116
(thru 8-31-12)
NEWS FLASH!
Get the ultimate in EMF and microwave wireless protection for 10% off through June 17, 2012.
The EarthCalm Nova Resonator Pendant will transform disruptive EMFs and microwave radiation from cell towers, Wi-Fi, and other environmental sources.
Please go to http://atapcreations.com/NovaScalar.html for more details. Don't miss this great offer.
The WordPress.com stats helper monkeys prepared a 2011 annual report for this blog.
Here's an excerpt:
The concert hall at the Syndey Opera House holds 2,700 people. This blog was viewed about 13,000 times in 2011. If it were a concert at Sydney Opera House, it would take about 5 sold-out performances for that many people to see it.
Now is a great time to put the EarthCalm Scalar Home Protection System into your home and office. Take advantage of the special holiday price, and get 15% off!  Reg. Price: $298 –  SALE Price: $253 (thru December 31, 2011)
Take advantage of free shipping on all EarthCalm products. This is a great time to give your loved ones the best in EMF protection. This offer is for orders in the USA only, shipped USPS Priority Mail.
It's like a visit from Santa!
Remember, all EarthCalm products come with a 90-day satisfaction guarantee, so there's no risk.
Researchers are finding a link between Electromagnetic Hypersensitivity Syndrome (EHS) and Multiple Chemical Sensitivity (MCS). Lucinda Grant, director of the US support group known as Electrical Sensitivity Network, and author of two books on electromagnetic sensitivity, says people suffering from one of these diseases often suffer from the other.
Why the correlation between EHS and MCS? The link is the nervous system.  This is a primary site impacted by both chemicals and electromagnetic fields. These two diseases also share many of the same symptoms, including but not limited to:
Headaches
Rashes
Fatigue
Joint and muscle pain
Mood swings and irritability
Sleep disturbances
Not too long ago, doctors were skeptical about Multiple Chemical Sensitivity. So called "hysterical housewives" were referred for psychiatric help. Today MCS is becoming more accepted as a genuine medical diagnosis.
But there's still a lot of skepticism in the medical fields about the validity of Electromagnetic Hypersensitivity Syndrome. People suffering from EMF exposure are thought to be hypochondriacs, and some of them are shuffled from doctor to doctor with the notion that their symptoms are all in their minds.
People who suffer from other diseases, like chronic fatigue or fibromyalgia, also suffer from Electromagnetic Hypersensitivity and may not know it. EHS affects the immune system—so it can complicate and contribute to almost any other disease. If our immune system is struggling because it's constantly trying to protect our body from electromagnetic radiation, it cannot attend to fighting problems caused by other environmental toxins (like chemicals) or internal ones caused by pathogens.
Both Electromagnetic Hypersensitivity Syndrome and Multiple Chemical Sensitivity are difficult to live with. In today's worldit's difficult to go out in public at all, without getting sickened by exposure to chemicals and EMFs.
For chemical sensitivity, there are now many companies that offer natural, "green" products for household use. You can at least keep your own home fairly free of chemicals. You can also stick to natural fibers in clothing and bedding, and carry your own soap with you when you plan to use public restrooms.
Our EMF Pollution Solutions
Check out our EarthCalm product line for a variety of ways to protect yourself and your family from the hazards of EMFs. A good place to start is the EarthCalm Scalar Home Protection System, the Omega WiFi, and for time spent away from your home, the EarthCalm Nova Scalar Resonator. See more information on our EarthCalm products page: http://www.atapcreations.com/EarthCalmProducts.html
Remember, all EarthCalm products have a 90-day total satisfaction guarantee, so you can try these remarkable EMF Pollution Solutions with no risk.
Please feel free to call us or send us an email with any questions about ways to protect yourself against EMFs.
All the best,
Hank
References:
1. Rubin, James; J Das Munshi J, Simon Wessely (March–April 2005). "Electromagnetic hypersensitivity: a systematic review of provocation studies". Psychosomatic Medicine 67 (2): 224–32.
2.  Röösli M (June 2008). "Radiofrequency electromagnetic field exposure and non-specific symptoms of ill health: a systematic review". Environ. Res. 107 (2): 277–87.
3. "Definition, epidemiology and management of electrical sensitivity", Irvine, N, Report for the Radiation Protection Division of the UK Health Protection Agency, HPA-RPD-010, 2005
4. Sage, Cindy. "Microwave And Radiofrequency Radiation Exposure: A Growing Environmental Health Crisis?". San Francisco Medical Society web page. Retrieved 2008-05-31.
5. Levitt, B. Blake (1995). Electromagnetic Fields. San Diego: Harcourt Brace & Company. pp. 181–218.
6. Carlsson, F; B Karlson B, P Orbaek, K Osterberg, PO Ostergren (July 2005). "Prevalence of annoyance attributed to electrical equipment and smells in a Swedish population, and relationship with subjective health and daily functioning". Public Health 119 (7): 568–77.
We're all so accustomed to swimming in a soup of EMF radiation; we don't connect this to our overall state of health. But constant EMF exposure can wreak havoc on our immune systems.
Continual bombardment by EMFs and microwave radiation (cell phones, Bluetooth, WiFi, laptops, cell towers) keeps our immune systems in a state of "fight or flight." This interferes with the job our immune system was intended to do – keeping us safe from foreign invaders.
Here's how our bodies respond to an onslaught of EMFs:
EMFs are immediately perceived as "public enemy #1," which creates a state of low-level emergency in our nervous systems.
This temporarily shuts down blood flow and oxygen to all but the most essential areas, such as the brain and heart.
Systems that aren't meant specifically for "fight or flight," such as the immune system and digestive system, are put on hold.
Blood pressure, heart rate, and blood sugar levels increase to prepare the body to face danger.
To make matters worse, EMFs knock ions out of our cells and interfere with cellular metabolism. This can cause deficiencies in calcium, lithium, potassium, and other necessary nutrients. Adding insult to injury, EMFs induce biologically meaningless frequencies into our nervous systems and brains. This means we are resonating with our refrigerators! How healthy is that?
This energy exchange – between ourselves and our electrical grids and appliances (which can only be described as an attack on your body) – generates stress hormones. Stress hormones gradually erode our immune defenses, setting us up over time for immune deficiency issues.
That's why we keep hearing about so many people with unexplainable diseases or symptoms doctors just can't figure out. We're awash 24/7 in a sea of electromagnetic pollution from our home electricity and appliances, cell phones, cell towers, WiFi, and high-tension power lines.
So what can we do? Move to a desert island away from EMFs? Don't we wish! Fortunately we don't have to. All we need to do is ground ourselves to the Earth's own electromagnetic fields.
References:
1. Johansson, O., Pathophysiology (2009). "Disturbance of the immune system by electromagnetic fields–A potentially underlying cause for cellular damage and tissue repair reduction which could lead to disease and impairment."
2. Bioinitiative Report, 2007.
Our EMF Pollution Solutions
There are several ways to ground yourself and your loved ones to the Earth's electromagnetic fields.
For the "dirty electricity" in your home, we recommend the EarthCalm Scalar Home Protection System.  This system protects everyone in the home. For more information, please go to:
http://www.atapcreations.com/HomeProtectSys.html
If you have WiFi and other wireless systems in your home, we recommend the added protection of Omega WiFi. This transmutes the field of microwave EMFs into a beneficial field of protection in your home, extending to every device on your wireless network. For more information, please go to:
http://www.atapcreations.com/WiFi.html
Finally, for protection from electrical EMFs and microwaves outside the home, we recommend the Nova Scalar Resonator pendant. Not only will it protect you, but it looks great! For more information, please go to:
http://www.atapcreations.com/NovaScalar.html
There's absolutely no risk to try these products. All EarthCalm products come with a 90-day money-back satisfaction guarantee. So there's no better time than NOW to begin giving your immune system a break from the stress of EMFs.
All the best,
Hank and Barbara
When customers call with questions about their exposure to electromagnetic fields (EMFs), there are some questions that come up regularly. Let's just call these EMF FAQs, and let's look at some of the most-asked questions.
Q)  Does my cell phone emit EMF fields?
A)  Yes. In fact, your cell phone emits microwave radiation. That's how it communicates with the nearest cell tower. So when you use your cell phone, microwave radiation is constantly entering your brain and body.
Q)  If I use a Bluetooth headset on my cell phone, does this protect me from EMF fields?
A)  No. The Bluetooth headset emits microwave radiation of its own to communicate with your cell phone. While it's true that the power levels of a Bluetooth are weaker than that of the cell phone, most people leave the Bluetooth device in their ears at all times, for a constant exposure to EMFs.
Q)  Does my laptop computer expose me to EMFs?
A)  Yes. Your laptop is designed to work with a wireless network. Both the laptop and the wireless network emit microwave radiation in order to "talk" to each other. Even if you're not using a wireless network, most laptops are set up to "broadcast," so they're sending signals out all the time.
Q)  I have a wireless router in my house. Does this subject me to EMFs?
A)  Yes. The device emits microwave radiation, like your cell phone and laptop. Wireless routers add EMF radiation in your home.
Q)  Am I exposed to EMF radiation from electrical appliances in my home?
A)  Yes. Everything plugged into the electrical grid emits EMF fields. When current is running through a wire, this generates EMF fields. This means that all your household appliances are emitting EMFs, some more than others. One of the biggest offenders is that digital alarm clock next to your head while you sleep. These clocks emit very high EMF fields. However, all of your appliances are emitting EMFs, such as your refrigerator, your electric stove, your microwave oven, etc. Even the electrical grid itself in your home emits EMF fields. The frequency of these fields is close enough to the human nervous system to affect you in a detrimental way.
Q)  What can I do to protect myself?
A)  Here are some of our EMF Pollution Solutions:
For your home: The EarthCalm Scalar Home Protection System
For your cell phone:  The Quantum Cell
For your wireless router and laptop: The Omega WiFi
Protection you can take with you: The EarthCalm Scalar Resonator
Check out our products page at http://www.atapcreations.com/EarthCalmProducts.html
Also, please see the previous posts on this blog for a wealth of information about protection from EMFs.
All the best,
Hank and Barbara
The stats helper monkeys at WordPress.com mulled over how this blog did in 2010, and here's a high level summary of its overall blog health: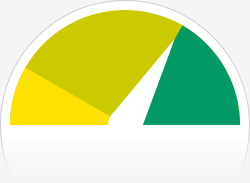 The Blog-Health-o-Meter™ reads This blog is doing awesome!.
Crunchy numbers
A Boeing 747-400 passenger jet can hold 416 passengers. This blog was viewed about 6,200 times in 2010. That's about 15 full 747s.
In 2010, there were 10 new posts, growing the total archive of this blog to 12 posts. There were 13 pictures uploaded, taking up a total of 439kb. That's about a picture per month.
The busiest day of the year was November 10th with 56 views. The most popular post that day was EMF Pollution in the Home.
Where did they come from?
The top referring sites in 2010 were atapcreations.com, facebook.com, kimknight101.wordpress.com, search.aol.com, and google.com.
Some visitors came searching, mostly for electrical wiring, home electrical wiring, house electrical wiring, cell tower, and elektroinstalace.
Attractions in 2010
These are the posts and pages that got the most views in 2010.
1
EMF Pollution in the Home December 2009
3 comments
2
Are Wireless Routers and Laptops Harmful To Your Health? February 2010
8 comments and 1 Like on WordPress.com,
3
More about cell phone EMF hazards March 2010
4
Do wireless keyboards and mice emit EMF radiation? October 2010
5
Is your cell phone harmful to your brain? November 2009
1 comment